Sale
ชุดสีนน้ำก้อน พร้อมพู่กัน (สําหรับสีขาวบรรจุหลอด 1 หลอด ขนาด 7.5 ml.)
– ตลับสีแต่ละสี มีขนาดเส้นผ่าศูนย์ กลาง 30 mm.
– สีนําก้อนในถาดพลาสติกสามารถถอดได้
– เหมาะสําหรับเด็กอายุตั้งแต่ 3 ปี ขึนไป
– มีมาตรฐาน AP (มาตรฐานความปลอดภัยสหรัฐอเมริกา) และมีความปลอดภัยสําหรับเด็ก
– ผลิตในประเทศอิตาลี
Sale
Westcott 8″ Titanium Non-Stick Scissors #16913
Westcott Titanium Bonded Non-Stick 8 inch straight scissors combine Titanium with a unique Non-Stick coating that is permanently bonded to the blades so that blades stay sharper longer and resist adhesives from tapes and glues.
Perfect for cutting tape, Velcro fasteners, and other adhesives

Ideal for the mail room, art classroom, and scrapbooking projects

Titanium Bonded Blades are 6X longer lasting than the previous formula, so blades stay sharper, longer

Non-Stick coating makes blades corrosion and adhesive-resistant

Lifetime Manufacturers Warranty
Sale
POURING MEDIUM
Creates even "puddles," poured sheets, and flowing applications of color.
Does not craze, crack, or hold bubbles in the paint film upon drying.
Retains high gloss and wet appearance when dry.
Will not add transparency when mixed with color.
Flexible, non-yellowing and water resistant when dry.
กระดานเขียนแบบ มีไม้ทีเลื่อน ขนาด 45×60 ซม. หนา 15 มม.  สำหรับงานออกแบบและเขียนแบบ
กระดานเคลือบ PVC  เพื่อกันน้ำ
ไม้ทีเลื่อนอคริลิคใส หนา 3 มม.
มีหูหิ้วแข็งแรง เหมาะสำหรับงานนอกสถานที่
มียางล็อคขอบโต๊ะ ด้านล่าง ปรับได้ 8 ระดับ
ขาตั้งด้านมุมบน ปรับสูง 15 ซม. เอียงได้ 30 องศา เพื่อความถนัดในการทำงาน
มีลวดสลิงโลหะ ยึดกับสปริง ที่มีความแข็งแรง เพื่อนเป็นตัวรองรับการปรับระดับการทำงานของไม้ที
Sale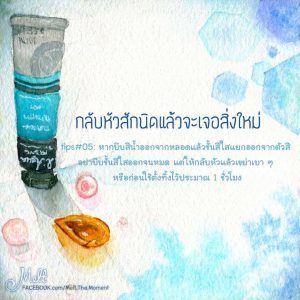 This exceptional and very high quality watercolor will help you make your works even more powerful due to the liveliness and purity of the hues. The colours mix together perfectly, offering superbly subtle shades. These smooth, intense colours will be a genuine pleasure to paint with. The addition of honey will allow the tubes and pans of Sennelier watercolors to stand up to the passing of time and each time you will paint with them you will be able to accurately translate the diversity of light shape and hues.