Sale
Metal box with 15 colour tablets/1000.715
High colour density, and unbeatable creamy texture, ensuring immediate ease of use. Plasticizer-free formula. Does not crack.
Contents : 14 colour tablets, 1 tube of white, 1 paintbrush
Applications : Recommended for budding artists, unlimited colour mixes.
Technical description :
Type : Water-based paint with a natural binder and no plasticizer, water-soluble
High pigment concentration, luminous colours, good light resistance, economical to use.
Practical, ecological metal box
Complies with CE EN71
Warning. Not suitable for children under 3 years
Techniques : opaque and transparent painting on paper or cardboard, easy to mix, water-soluble.
Developed and manufactured in Switzerland.
Sale
Westcott 8″ Titanium Non-Stick Scissors #16913
Westcott Titanium Bonded Non-Stick 8 inch straight scissors combine Titanium with a unique Non-Stick coating that is permanently bonded to the blades so that blades stay sharper longer and resist adhesives from tapes and glues.
Perfect for cutting tape, Velcro fasteners, and other adhesives

Ideal for the mail room, art classroom, and scrapbooking projects

Titanium Bonded Blades are 6X longer lasting than the previous formula, so blades stay sharper, longer

Non-Stick coating makes blades corrosion and adhesive-resistant

Lifetime Manufacturers Warranty
Sale
With the smart, soft lead these water-soluble colouring pencils prove difficult to break and easy to use whilst retaining the precision and colour quality embodied by Caran d'Ache. The Swisscolour range is perfectly colour matched with the Pablo, water-resistant range so the two pencil types can be used in conjunction with one another, the water-resistant pencils well suited for details.
Soft, water-soluble lead (3.8 mm)
Break resistant
Cedar wood casing (FSC certified)
Excellent light resistance
100% Swiss Made quality
About Caran d'Ache
Founded, developed and still manufactured in Geneva since 1924, Caran d'Ache remains Switzerland's only manufacturer of writing instruments, having asserted themselves as one of the most dynamic and competent stationery manufacturers in the world with guaranteed 100% Swiss made quality.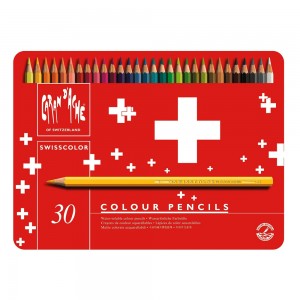 Sale
เกรดสตูดิโอ เนื้อสีเข้มข้น หนืด เงา
เหมาะกับงานจิตรกรรมทั้งแบบอิมเพสโต้ (Impasto) และงาน Mix Media ต่างๆ
หรือใช้ในงาน DIY ได้ เช่น เพ้นท์กางเกงยีนส์ เสื้อ รองเท้าผ้าใบ เป็นต้น
ยึดติดพื้นผิวที่มีลักษณะผิวด้านได้ดี เช่น ผ้า ไม้ กระถางปูน ก้อนหิน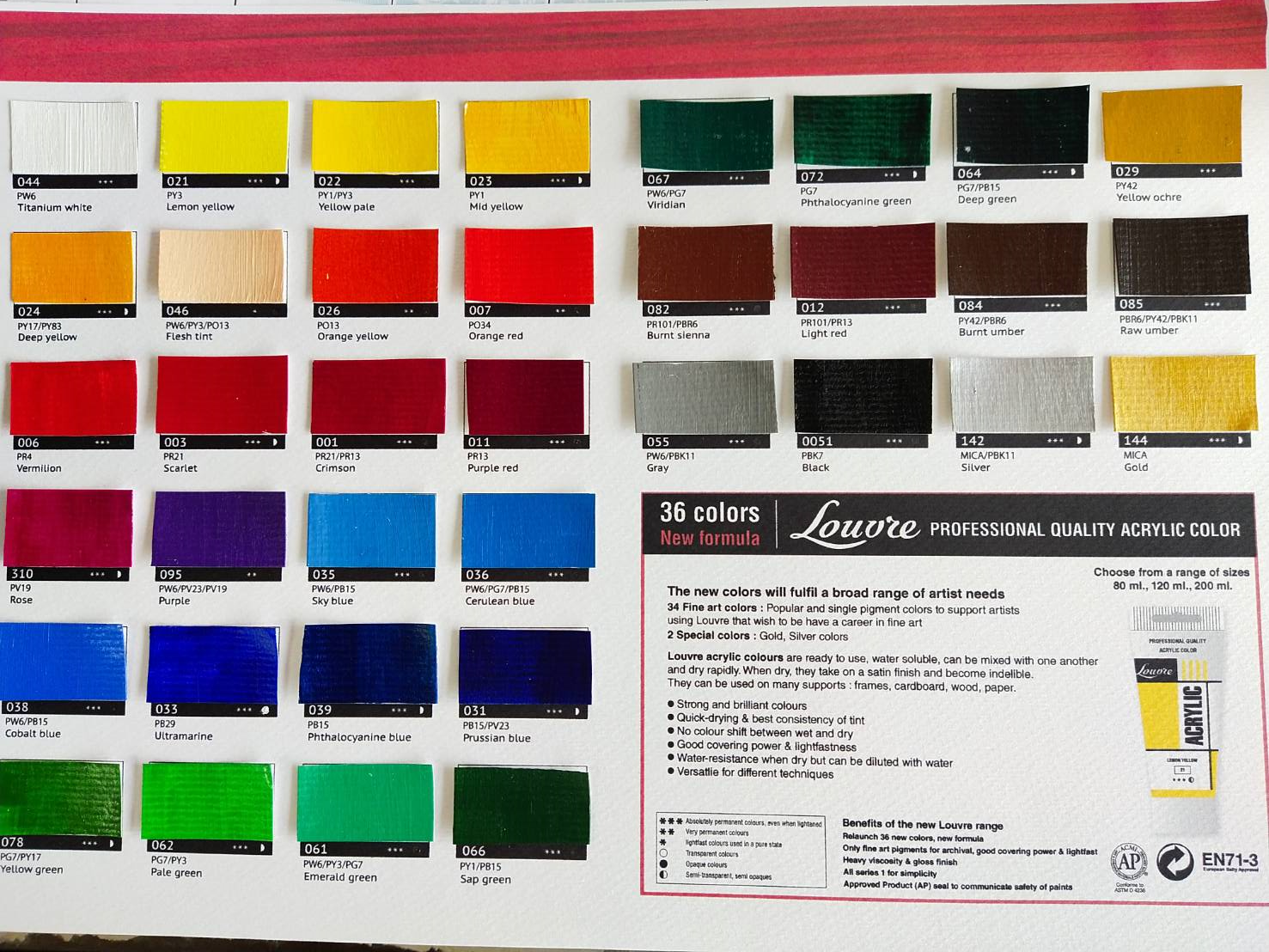 Sale
สีอะคริลิค Basics (เบสิก) จุดเด่น
1. สีอะคริลิค เกรดStudio หรือผู้เริ่มต้น ทุกสีผลิตในประเทศฝรั่งเศส
ได้มาตรฐาน AP ซึ่งปลอดภัยเหมาะกับการเรียนการศึกษา
2. เนื้อสีเข้มข้น ความหนืดปานกลาง เกลี่ยง่าย เมื่อแห้งสีจะมีลักษณะกึ่งเงากึ่งด้าน (satin)
3. ผลิตด้วยเม็ดสีสำหรับงาน จิตกรรม (Fine art Pigment) เกรดศิลปิน (artist) ซึ่งทนต่อแสงได้ดี ปกคลุมพื้นผิวดีเยี่ยม
4. เหมาะกับงานเพ้นท์ต่างๆ งานแบบ Realistic งานเก็บรายละเอียดต่างๆ
เทคนิด สเก็ต (Sketch) ระบายทับเป็นชั้นๆ ( Underpainting ), เทคนิคปะติด(Collage), เทคนิคผสม (mixed media)
5. สามารถใช้ร่วมกับสีอคริลิคเกรดศิลปิน (artist) และสื่อผสม(Medium) ต่างๆของลิควิเท็กซ์ได้ดี
6. มีให้เลือกหลอด 118 ml. ( 72 เฉดสี) มีขอบเขตของเฉดสีให้เลือกมากขึ้น
7. เพ้นท์ได้หลายพื้นผิว : แคนวาส, กระดาษ บอร์ด, ไม้, อิฐ, เหล็ก, โฟม, หิน, เครื่องเคลือบดินเผา (เซรามิก), ผ้า
*ถ้าลงสีบนพื้นผิวเรียบ,ทราย แนะนำให้รองพื้นด้วย Gesso ก่อนลงสี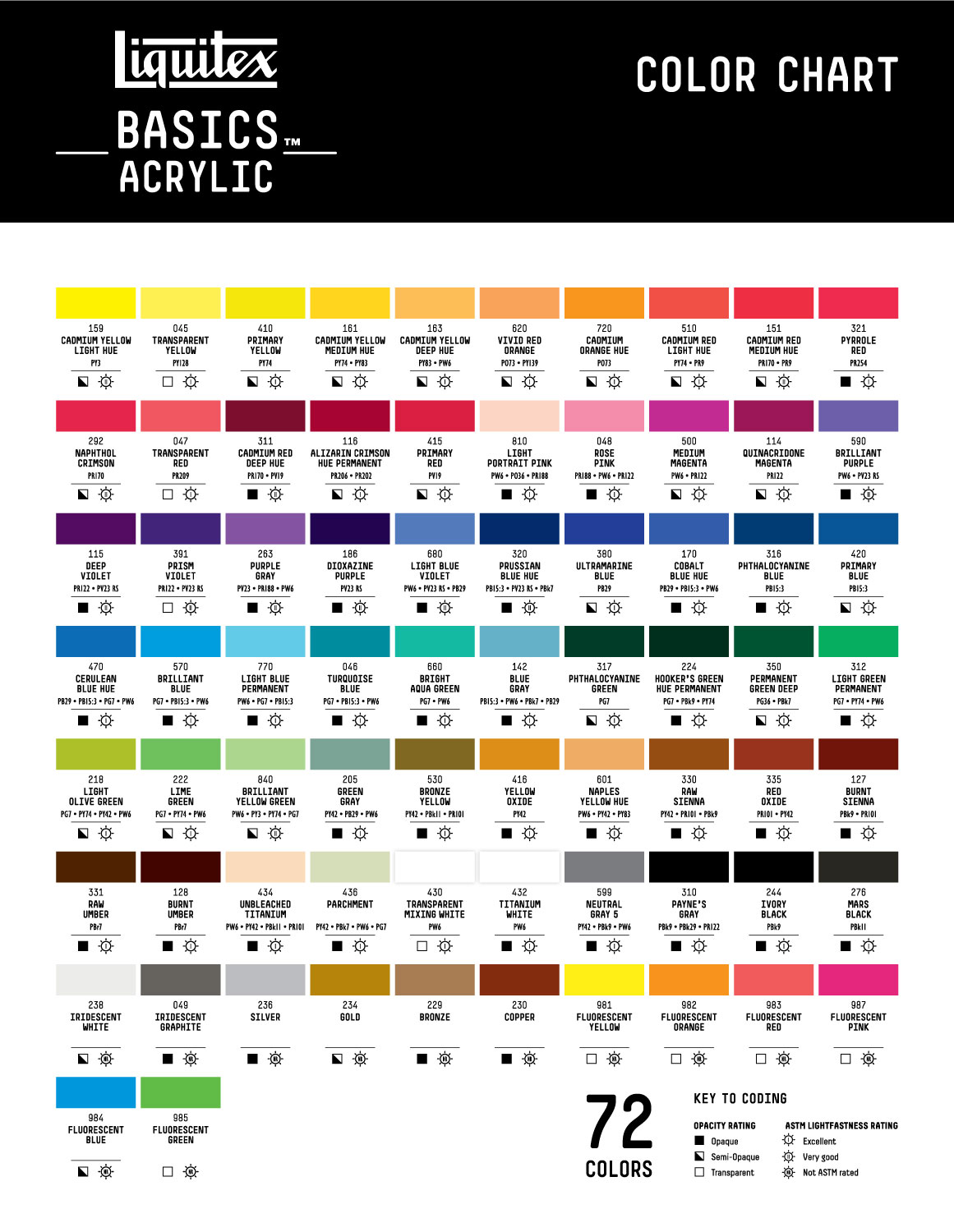 Sale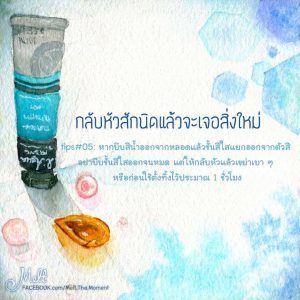 ดินสอกด PYRAMID ขนาด 2 มม. พร้อมที่เหลาไส้  PP570