Acrylic Funny birds # 1401k00463
Inside have 3 birds (wood) , 3 Acrylic colors size 15 ml., 1 brush and Acrylic marker.Easy for create by beginners.
Add to Wishlist

Compare
Related Products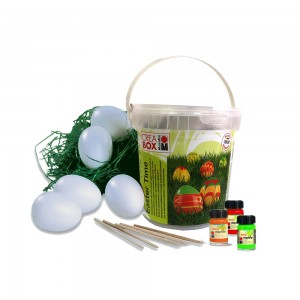 Easy Marble -Easter Time 3x15ml. (8 Plastic eggs)
Marabu Easy Marble – Solvent-based
Doesn't require the use of other chemicals
Cleans up with isopropyl alcohol or solvents, depending on dryness
Easy Marble paints are lightfast and quick-drying
additionaly things you need:
plastic eggs
water container
wooden skewers
gloves
old newspaper, paper
Tips
Always work quickly as easy marble will form a paint film within a very short time, making it impossible to create a marble effect pattern.