POURING MEDIUM 946 ML. 694576
POURING MEDIUM
Creates even "puddles," poured sheets, and flowing applications of color.
Does not craze, crack, or hold bubbles in the paint film upon drying.
Retains high gloss and wet appearance when dry.
Will not add transparency when mixed with color.
Flexible, non-yellowing and water resistant when dry.
Add to Wishlist

Compare
Related Products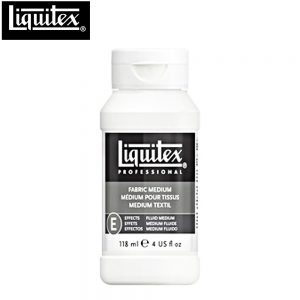 FABRIC MEDIUM
Improves adhesion and "hand"
Enhances the workability of acrylic paint on fabric.
Controls bleeding of colors thinned with water.
Provides a smooth, consistent flow when added to Liquitex Soft Body Artist Color.
Prevents uneven application of paint to rough textured fabrics.
Reduces stiffness of dried acrylic paint on fabric.
Eliminates the need to scrub or abrade rough textured fabrics to enable paint to adhere or penetrate surface.
Does not require heat setting.