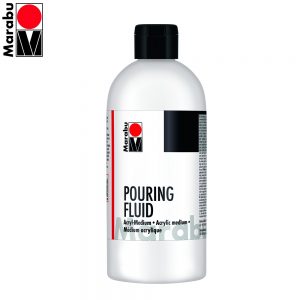 สื่อผสมสีสร้างเอฟเฟคพิเศษ สำหรับศิลปินที่ชอบค้นคว้าหาเทคนิคแปลกใหม่
สื่อผสมนี้สามารถทำให้สีเหลวโดยไม่ลดความเข้มข้นของสี ทำให้ศิลปินสามารถ เท,สลัด,สาด,หยดสีได้ และเมื่อสีแห้งจะมีลักษณะเหมือนมีฟิลม์ใสๆเงาๆเคลือบอยู่
อัตราการผสมนั้นคือ สี 1 ส่วน ผสมกับสื่อผสม 7-10 ส่วน =1:7,1:10
หรือตามแต่ศิลปินต้องการผสม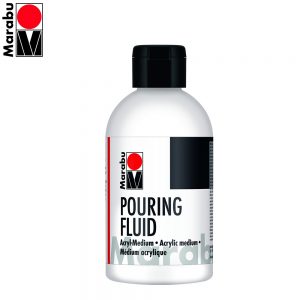 สื่อผสมสีสร้างเอฟเฟคพิเศษ สำหรับศิลปินที่ชอบค้นคว้าหาเทคนิคแปลกใหม่
สื่อผสมนี้สามารถทำให้สีเหลวโดยไม่ลดความเข้มข้นของสี ทำให้ศิลปินสามารถ เท,สลัด,สาด,หยดสีได้ และเมื่อสีแห้งจะมีลักษณะเหมือนมีฟิลม์ใสๆเงาๆเคลือบอยู่
อัตราการผสมนั้นคือ สี 1 ส่วน ผสมกับสื่อผสม 7-10 ส่วน =1:7,1:10
หรือตามแต่ศิลปินต้องการผสม
Sale
Easy Marble -Easter Time 3x15ml. (8 Plastic eggs)
Marabu Easy Marble – Solvent-based
Doesn't require the use of other chemicals
Cleans up with isopropyl alcohol or solvents, depending on dryness
Easy Marble paints are lightfast and quick-drying
additionaly things you need:
plastic eggs
water container
wooden skewers
gloves
old newspaper, paper
Tips
Always work quickly as easy marble will form a paint film within a very short time, making it impossible to create a marble effect pattern.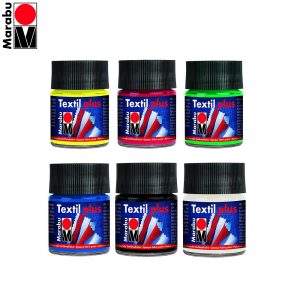 สีเพ้นท์ผ้าสูตรน้ำสำหรับผ้าทึบ (Textil Plus) ให้ผิวสัมผัสที่อ่อนนุ่มกับเนื้อผ้า
ควรใช้ผ้าที่ทำจากเส้นใยธรรมชาติมากกว่า 60% ขึ้นไป จะช่วยให้สีสดขึ้น
เมื่อแห้งแล้วควรกลับด้านใช้เตารีด รีดทับวน ประมาณ 2-3 นาที
หรือเตาอบ ที่อุณหภูมิ 150 องศา เวลา 8 นาที เพื่อให้สียึดเกาะแน่นขึ้น
สามารถซักด้วยน้ำอุ่น 40 องศาได้ มีให้เลือก 11 เฉดสี

สีเพ้นท์ผ้าสูตรน้ำสำหรับผ้าทึบ (Textil Plus) ให้ผิวสัมผัสที่อ่อนนุ่มกับเนื้อผ้า
ควรใช้ผ้าที่ทำจากเส้นใยธรรมชาติมากกว่า 60% ขึ้นไป จะช่วยให้สีสดขึ้น
เมื่อแห้งแล้วควรกลับด้านใช้เตารีด รีดทับวน ประมาณ 2-3 นาที
หรือเตาอบ ที่อุณหภูมิ 150 องศา เวลา 8 นาที เพื่อให้สียึดเกาะแน่นขึ้น
สามารถซักด้วยน้ำอุ่น 40 องศาได้ มีให้เลือก 12 เฉดสี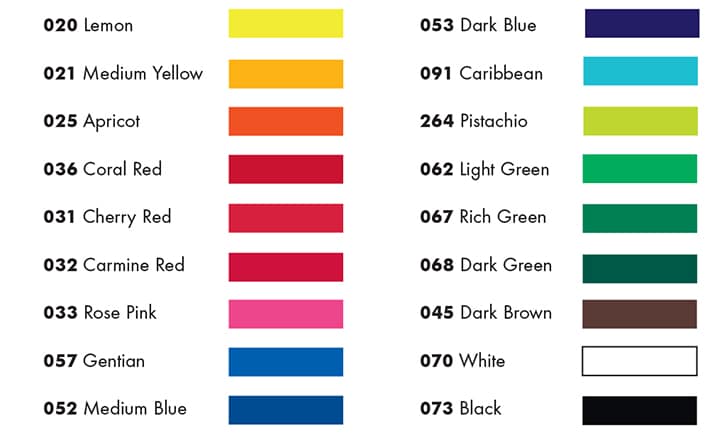 สีเพ้นท์ผ้าสูตรน้ำสำหรับผ้าขาว (Textil) ให้ผิวสัมผัสที่อ่อนนุ่มกับเนื้อผ้า
ควรใช้ผ้าที่ทำจากเส้นใยธรรมชาติมากกว่า 60% ขึ้นไป จะช่วยให้สีสดขึ้น
เมื่อแห้งแล้วควรกลับด้านใช้เตารีด รีดทับวน ประมาณ 2-3 นาที
หรือเตาอบ ที่อุณหภูมิ 150 องศา เวลา 8 นาที เพื่อให้สียึดเกาะแน่นขึ้น
สามารถซักด้วยน้ำอุ่น 60 องศาได้ มีให้เลือก 18 เฉดสี
Sale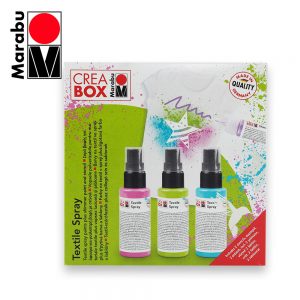 Textile Fashion The water-based  3x 50 ml.

3 colour inside pink, green, blue and purple 

Shimmer Textile 1×25 ml.

2 Stencils (Star / Bird)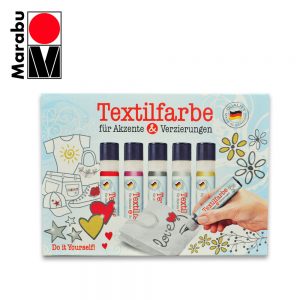 Intensive, matt colours & elegantly shimmering effects 5×25 ml.
Inside have 4 Shimmer color , 1 Matt color
soft to the touch
for textiles with up to 20% synthetic fibres
washable up to 40°C after fixing
ideal for embellishments & lettering
Can be used on both fabric white fabric.
Sale
The water-based / Glitter
Size 4 × 25 ml Gold, silver, copper, black
For textiles (cotton and mixed fabrics with up to 20% synthetic fibres), any finishes and fabric conditioners have to be washed out. Transfer the design to the T-shirt. Place the paper inside the T-shirt to prevent the paint from staining the back. Fill in the design with a textile paint of your choice, e.g. Marabu Textil plus. Lightly press the Liner tip into the fabric and use the 3D textile to apply embellishments to the fabric. After drying (at least 8 hours), iron each painted section from the reverse at a cotton setting on a soft surface without pressure for 2-3 minutes until the paint puffs up matt and raised. The paint from the 3D textile also successfully puffs up if the fabric is fixed in a pre-heated oven at 150°C (2-15 minutes depending on the thickness of the paint). Afterwards washable up to 40°C. Wash and iron inside out.