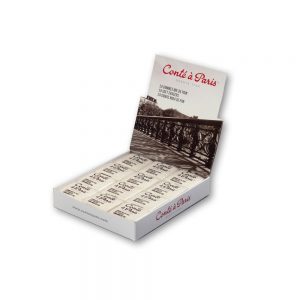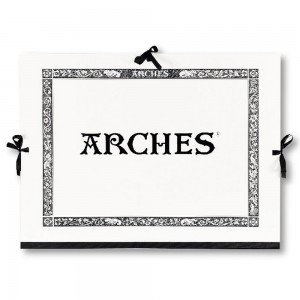 ARCHES PORTFOLIO 58×78 cm 3 mm 000 5885
-เหมาะสำหรับใส่น้ำเพื่อล้างพู่กัน
-สามารถพกพาได้สะดวก
-พับเก็บง่ายประหยัดพื้นที่
'- ขนาด กว้าง 16 ซม. ยาว 30 ซม.
'- ผลิตจากพลาสติกนาโนคุณภาพอย่างดี
'- พลาสติกหนาแน่นคุณภาพดี
'- มีช่องเล็กใส่สี 15 ช่อง  / ช่องใหญ่ในการผสมสี 5 ช่อง
'- ล้างทำความสะอาดง่าย โดยใช้ผ้าเช็ด
'- สะดวกต่อการใช้งานและพกพา
'- สามารถสอดนิ้วเพื่อจับจานสีได้สะดวกมากขึ้น
ข้อดีของวัสดุ: พลาสติก นาโน แตกต่างจากพลาสติกทั่วไป
1. ให้ความเงาเหมือนกระเบื้อง มากกว่าพลาสติกทั่วไป
2. เหมาะสำหรับการใช้กับสีน้ำและสีอคริลิค
3. สามารถล้างทำความสะอาดได้ง่าย และไม่มีคราบสีติด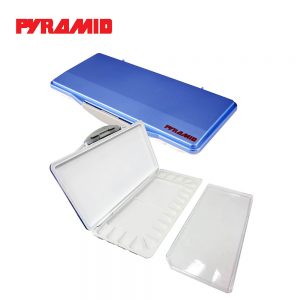 – ขนาด กว้าง 12.8 ซม. ยาว 27 ซม. หน 2.5 ซม.
– ผลิตจากพลาสติก ABS คุณภาพอย่างดี
– พลาสติกหนาแน่นคุณภาพดี ทั้งภายในและภายนอก
– มีช่องเล็กใส่สี 18 ช่อง / ช่องใหญ่ในการผสมสี 2 ช่อง
และถาดผสมสีพลาสติดใส ขนาดใหญ่ 1 ถาด
– ช่องใส่สี ใหญ่ พู่กันใหญ่ปาดได้้ลื่นสบาย ช่องโค้งมน ปาดลื่น ไม่ติดมุม
– ล้างทำความสะอาดง่าย
– สะดวกต่อการใช้งานและพกพา
ข้อดีของวัสดุ: พลาสติก ABS แตกต่างจากพลาสติกทั่วไป
เพราะเป็นพลาสติกที่มีความสมดุลทั้งในเรื่องความแข็งและความเหนียว
สามารถคงสภาพรูปร่างได้ดี ทำให้มีคุณสมบัติทนทานต่อแรงกระแทก
ได้ดี และยังทนต่อแรงเสียดสี ความร้อน สารเคมี ได้ดีกว่าพลาสติก
ธรรมดาทั่วไป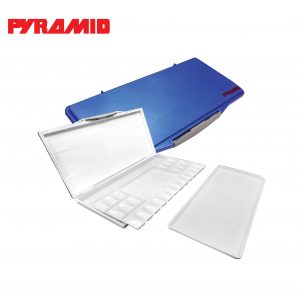 – ขนาด กว้าง 16 ซม. ยาว 32 ซม. หน 2.8 ซม.
– ผลิตจากพลาสติก ABS คุณภาพอย่างดี
– พลาสติกหนาแน่นคุณภาพดี ทั้งภายในและภายนอก
– มีช่องเล็กใส่สี 24 ช่อง / ช่องใหญ่ในการผสมสี 2 ช่อง
และถาดผสมสีพลาสติกสีขาวขนาดใหญ่ 1 ถาด
– ช่องใส่สี ใหญ่ พู่กันใหญ่ปาดได้้ลื่นสบาย ช่องโค้งมน ปาดลื่น ไม่ติดมุม
– ถอดประกอบ แยกชิ้นได้ ถอดเช็ดล้างได้ง่าย
– แยกถาดจานสีออกมาได้ ช่องสี ลึกลาดเทเพื่อให้ปาดสีง่าย
– ล้างทำความสะอาดง่าย
– สะดวกต่อการใช้งานและพกพา
ข้อดีของวัสดุ: พลาสติก ABS แตกต่างจากพลาสติกทั่วไป
เพราะเป็นพลาสติกที่มีความสมดุลทั้งในเรื่องความแข็งและความเหนียว
สามารถคงสภาพรูปร่างได้ดี ทำให้มีคุณสมบัติทนทานต่อแรงกระแทก
ได้ดี และยังทนต่อแรงเสียดสี ความร้อน สารเคมี ได้ดีกว่าพลาสติก
ธรรมดาทั่วไป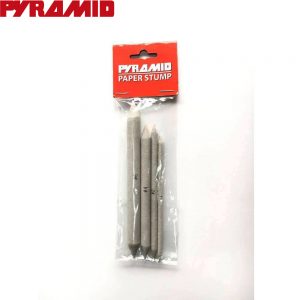 TOOLS For mixed-media technologies 8 pcs.
Inside
Paint knife set 4 knifes : Fine different plastic artist's knives for working with paste-like paints,textured pastes,gels and  gesso
2 Effect knives : paint knives in different shapes for unigue effectes in paints,textured pastes and gels.
2 Painting Sponges. : Fine – pored and larg – pored. Ideal for large – area applications and for blending and stippling technigues.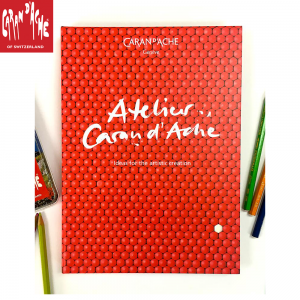 The workshop book english version / 454.302
–       192 pages
–       40 basic Caran d'Ache techniques presented
–       100 other colour experiments illustrated
–       Gallery of works by 90 artists from 20 countries who regularly use Caran d'Ache
–       Glossary of 160 artistic terms explained
–       Manufacturing of a pencil illustrated in 18 steps
–       The history of Caran d'Ache since 1915 summarised in 34 sequences
In its 192 pages, the Workshop book offers readers the chance to plunge into the heart of the colours constituting the DNA of Caran d'Ache. By presenting technical tips, essential information, artistic explanations and creative "recipes", this unique book allows you to discover, or rediscover, all the magic of Swiss Made Caran d'Ache products: pencils, pastels and paints. Both a technical work and an art book, which is a perfect gift, the Workshop book is an inspiring testimony to style and creative experience proper to the Caran d'Ache brand.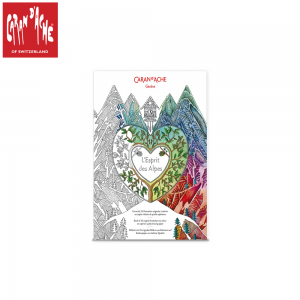 Colouring book for adults/454.200
Who has never secretly wanted to grasp the spirit of the Alps? Dreamed of fully appreciating the beauty, the secrets and the delicate poetry? This colouring book of 25 illustrations will bring you in alpine landscapes: revisited mandalas, landscapes and pictures of Alpine fauna and flora, motifs inspired by traditional paper-cutting art. The superior quality drawing paper (240 g/m2) is ideal for PRISMALO®, LUMINANCE 6901®, NEOCOLOR®, FIBRALO, GOUACHES and other products from Caran d'Ache.
Technical description:
Dimensions : 23,7 x 16 x 29,7 cm
28 pages : 25 illustrations, 2 double-sided pages of artistic techniques, 1 blank page for the creation of its own design
Single-sided printed in order to hang the works up
240 g/m2 drawing paper, FSC paper
1 original poster with the 5 themes is included (28 x55.4 cm)
Individual protection
ISBN/EAN number: 9782970102700
L'ESPRIT DES ALPES is available as colouring book for adults, pad of 12 colouring postcards and gift box set "Art Therapy".
Developed and manufactured in Switzerland.