ขนสังเคราะห์คุณภาพสูง ขนพู่กันละเอียด และมีความนุ่ม ทำให้อุ้มน้ำและสีได้ดี
ใช้สำหรับงานระบายสีลากเส้น งานทั่วไป และงานเก็บรายละเอียด
สามารถกำหนดความหนาบางของเส้นที่วาดได้โดยน้ำหนักการกดของพู่กัน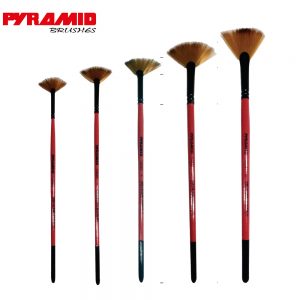 ขนสังเคราะห์คุณภาพสูง ขนพู่กันละเอียด และมีความนุ่ม ทำให้อุ้มน้ำและสีได้ดี
เหมาะสำหรับงานที่ต้องการใช้เทคนิคพิเศษ เช่น ทำต้นหญ้า ทำพุ่มไม้ เส้นขนต่างๆ
ขนสังเคราะห์คุณภาพสูง ขนพู่กันละเอียด และมีความนุ่ม ทำให้อุ้มน้ำและสีได้ดี เหมาะสำหรับวาดรูปสี่เหลี่ยมที่ให้เส้นขอบมีลอนสวยงาม และสามารถควบคุมปลายพู่กันในพื้นที่แคบๆ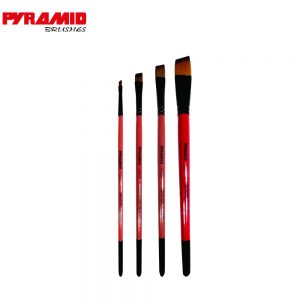 ขนสังเคราะห์คุณภาพสูง ขนพู่กันละเอียด และมีความนุ่ม ทำให้อุ้มน้ำและสีได้ดี เหมาะสำหรับงานเขียน ดอกไม้ ใบไม้ มุมต่างๆ ที่ให้เส้นขอบคม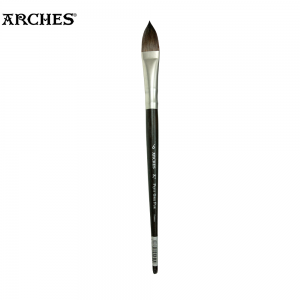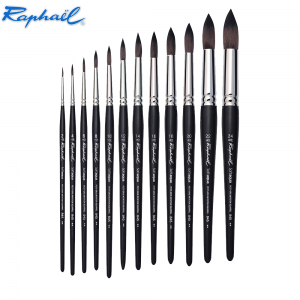 Shape : Round
Fibers : INNOVATION wavy synthetic fibers
Use : Line, detail, contour, adjust and finishing touch.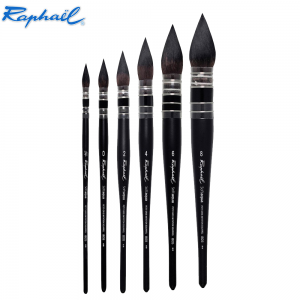 SOFTAQUA : Fiber holding twice as much color than a classic synthetic wash-drawing brush.
Softaqua fibre is a technical innovation created thanks to the collaboration between artists and the Raphael's research and development department. The result of this research is an exceptional synthetic fibre offering unequalled colour carrying capacity. The wavy fibercatches the water molecules and the colour, contrary to the classic synthetic fibres which are straight and lined up. Thus, thanks to this innovative wavy form, a Softaqua brush holds twice as much color.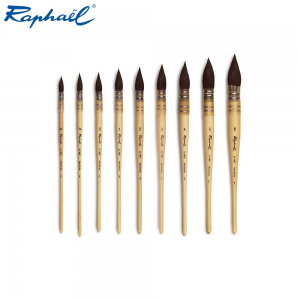 The 803, an iconic Raphael brush
Shape : Pointed mop
Fibers : Squirrel
Use : The 803 pointed mop is the essential paint to do superb colour washes.
This watercolour wash brush is made with Squirrel hair, the finest natural bristles that can be found. The 803 is one of Raphael's bestsellers.
This watercolour wash brush allows very long brushstrokes without having to return to the palette colours thanks to its unsurpassed capillarity. The tuft spontaneously gathers together and forms a point, as if by magic.
Natural quill, short plain wood varnished handle, this brush is indivisible of Raphael story.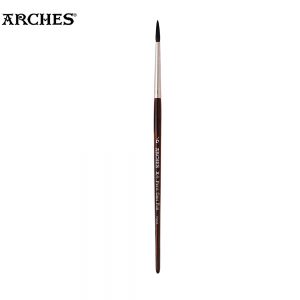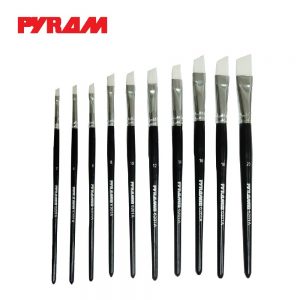 พู่กัน PYRAMID ขนสังเคราะห์สีขาว ปลายตัดเฉียง ด้ามสั้นสีดำ 6201A
ขนนุ่ม สปริงตัวดี
เหมาะสำหรับ งานสีน้ำ สีอคริลิค ได้หลากหลายเทคนิค และงาน DIY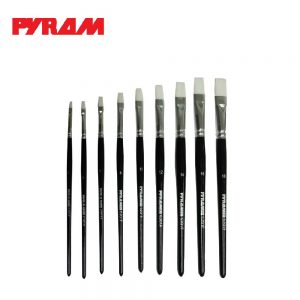 พู่กัน PYRAMID ขนสังเคราะห์สีขาว ปลายแบน ด้ามสั้นสีดำ 6201F
ขนนุ่ม สปริงตัวดี
เหมาะสำหรับ งานสีน้ำ สีอคริลิค ได้หลากหลายเทคนิค และงาน DIY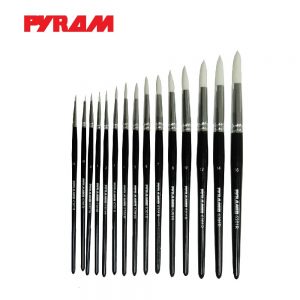 พู่กัน PYRAMID  ขนสังเคราะห์สีขาว ปลายแหลม  ด้ามสั้นสีดำ 6201R
ขนนุ่ม สปริงตัวดี
เหมาะสำหรับ งานสีน้ำ สีอคริลิค ได้หลากหลายเทคนิค  และงาน DIY