Crayon and Pastel pencils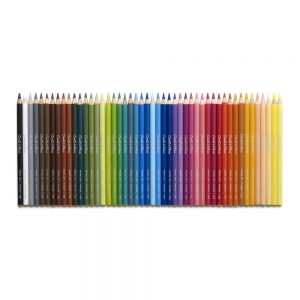 Discover the new improved formulation of Conté à Paris soft pastels, softer and easier to apply. Artist's grade pigments give brighter, stronger, cleaner colours and the creamy texture allows exceptional flow of application to enable better expression, spontaneity and versatility.
ชุด เครยองคาเร่ สเก็ตช์ สีดำ Conte a Paris 12แท่ง
Carre (คาเร่) หมายถึงสี่เหลี่ยม ในภาษาฝรั่งเศส
– รูปทรงสี่เหลี่ยมสามารถสร้างเอฟเฟคงานได้หลากหลาย เช่น สามารถเขียนเส้น ได้หลายน้ำหนัก
– ทำจากแร่ธรรมชาติ คุณภาพดี carbon black, ดินขาว และ bider
– ผลิตในประเทศฝรั่งเศส
ความยาวด้าม: 65 mm
เส้นผ่าศูนย์กลางดินสอ : 6×6 mm
ชุด เครยองคาเร่ สเก็ตช์ สีดำ Conte a Paris 12แท่ง
Carre (คาเร่) หมายถึงสี่เหลี่ยม ในภาษาฝรั่งเศส
– รูปทรงสี่เหลี่ยมสามารถสร้างเอฟเฟคงานได้หลากหลาย เช่น สามารถเขียนเส้น ได้หลายน้ำหนัก
– ทำจากแร่ธรรมชาติ คุณภาพดี carbon black, ดินขาว และ bider
– ผลิตในประเทศฝรั่งเศส
ความยาวด้าม: 65 mm
เส้นผ่าศูนย์กลางดินสอ : 6×6 mm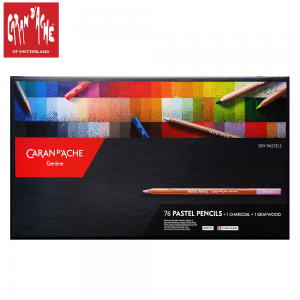 ประกอบด้วย
ดินสอสี Pastel จำนวน 76 สี
ดินสอ Charcoal 1 แท่ง
ดินสอกราไฟท์ 1 แท่ง
บรรจุกล่องกระดาษสุดหรู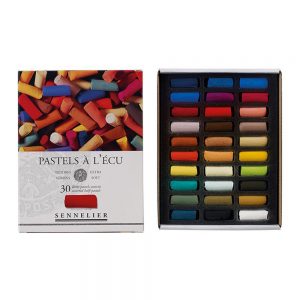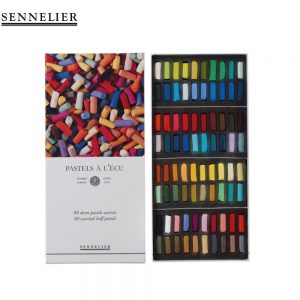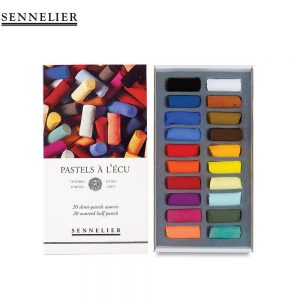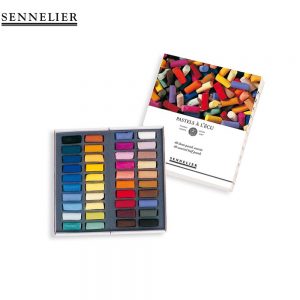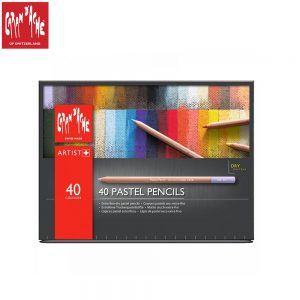 – สีเกรด Artist สีสด เนื้อละเอียด ระบายง่าย
– เหมาะสำหรับงานDrawing ต่างๆ 
– สามารถใช้กับงานเก็บรายละเอียด พื้นที่น้อยและพื้นที่กว้างได้
– สามารถใช้ร่วมกับสีแห้งได้ทุกชนิด เช่น ชาร์โคล,ดินสอกราไฟท์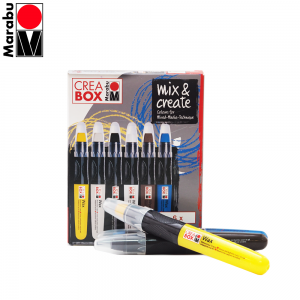 -ชุดสีเครยอง ไร้กลิ่น สีสด ละลายน้ำ เนื้อนุ่ม เกลี่ยง่าย ระบายลื่น
-ภายในชุดประกอบด้วย สีเหลือง สีเทา สีดำ สีขาว สีน้ำตาล สีฟ้า
-สามารถใช้ได้ทั้งเทคนิคแห้งและละลายน้ำ
-เหมาะสำหรับวาดลงบนกระดาษ ผ้าใบ ไม้ เป็นต้น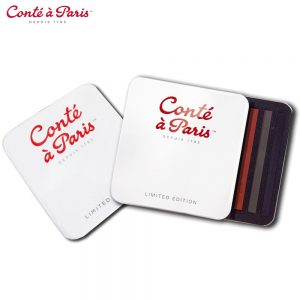 Limited Edition Crayons 6 pcs.
Crayons give accurate and energetic strokes when the edges of the sticks are used, and artists can produce flat areas by using the flat of the crayon to create the values.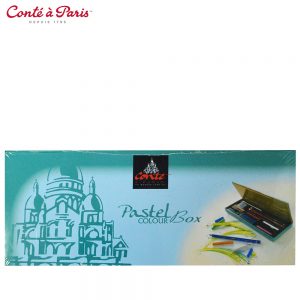 Pastels color box 750169
Pastels are used to make drawings but through layering and blending they can be used to resemble a painting.
Colour Crayons  are harder than pastels or charcoals. This hardness creates crisp, tight lines rather than the more smudged look of pastel and charcoal. They are produced from a highly rigorous choice of pigments, clay and a binder. They are then baked after being extruded and dried.