Please kindly note
that there is a delivery cost at 150 baht if your order amount is less than 599 baht. You can send evidence of payment to sale_support@hhkartandpaper.com or you can call to our customer service team at +662-895-7200 ext. 122 and we will verify a payment for you.
You may make remittance via below bank account
HHK Intertrade Co., Ltd. (Current Account)
Kasikorn Bank: Account no. 0801067808. Daokanong branch
Credit card via 2C2P system
*remark
After you place an order, you will receive auto-reply e-mail and then we will send order confirmation via e-mail if there is stock availability
Delivery will be undertaken after there is a remittance. If before 16.30hr, your order will be delivered in the next morning (if the next day is holiday, we will deliver your order on the next working day). If the remittance is after 16.30hr, your order will be delivered in the next two working days.
In case your order contains bulky or heavy weighted product, delivery cost may be varied which our customer service will contact you for further details
How to order HHKARTANDPAPER.COM
1. Please register by going to "My Account"

2.Please fill in your e-mail address and password. Please ensure that your e-mail is correct. You may also connect with your Facebook or Google ID. Provide a tick "I'm not a robot" and click register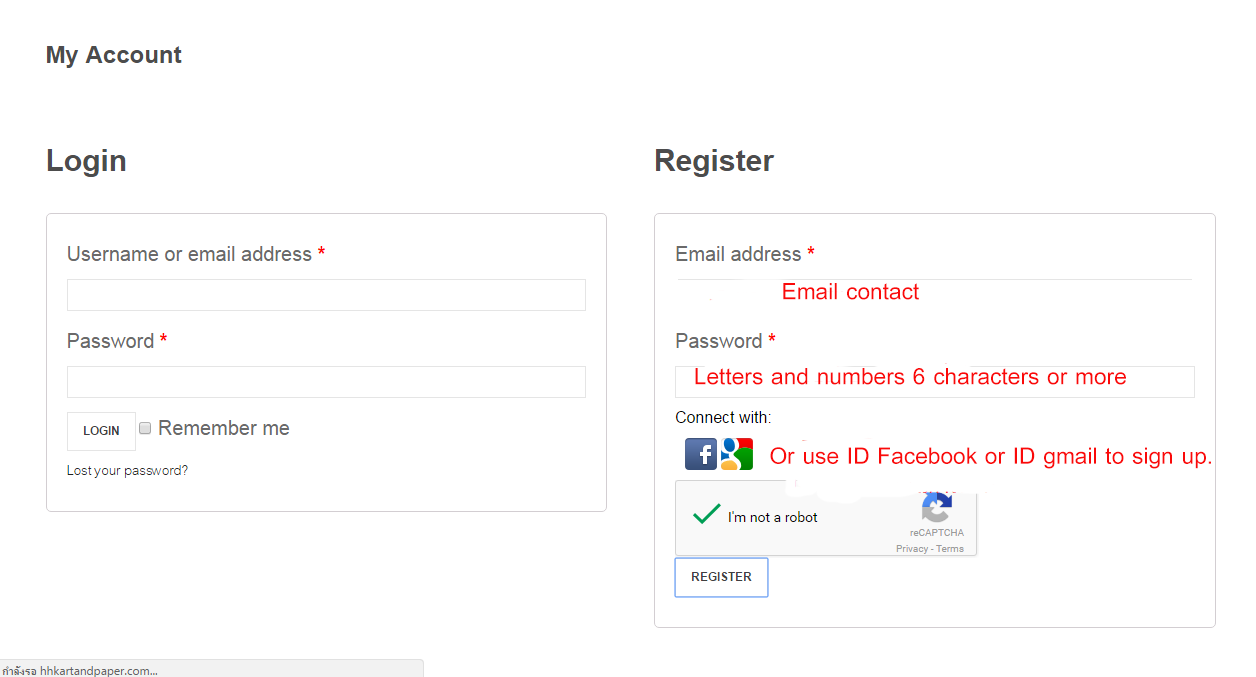 3.When completed, you will be redirected to My Account page. If there is no change, you can go to select your product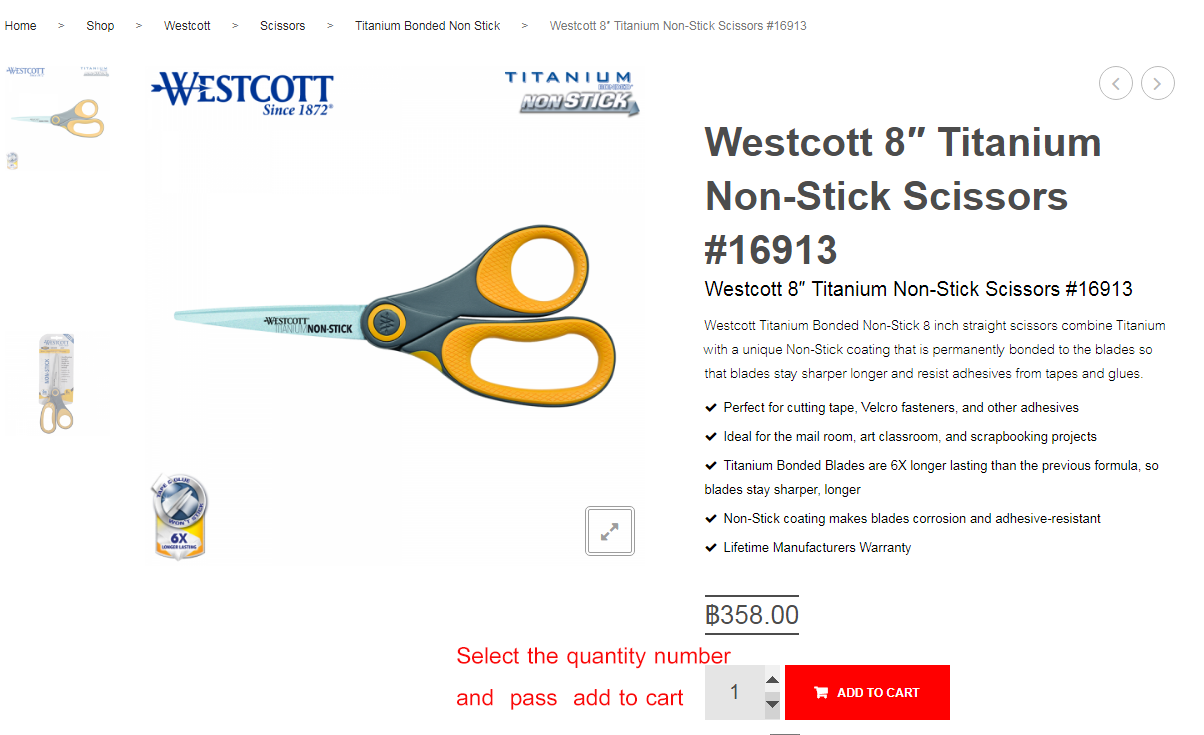 4.When you would like to check out, please go to confirm your order at "My cart" at the left corner of the screen and click checkout. If there is no change, you can click "Proceed to Checkout"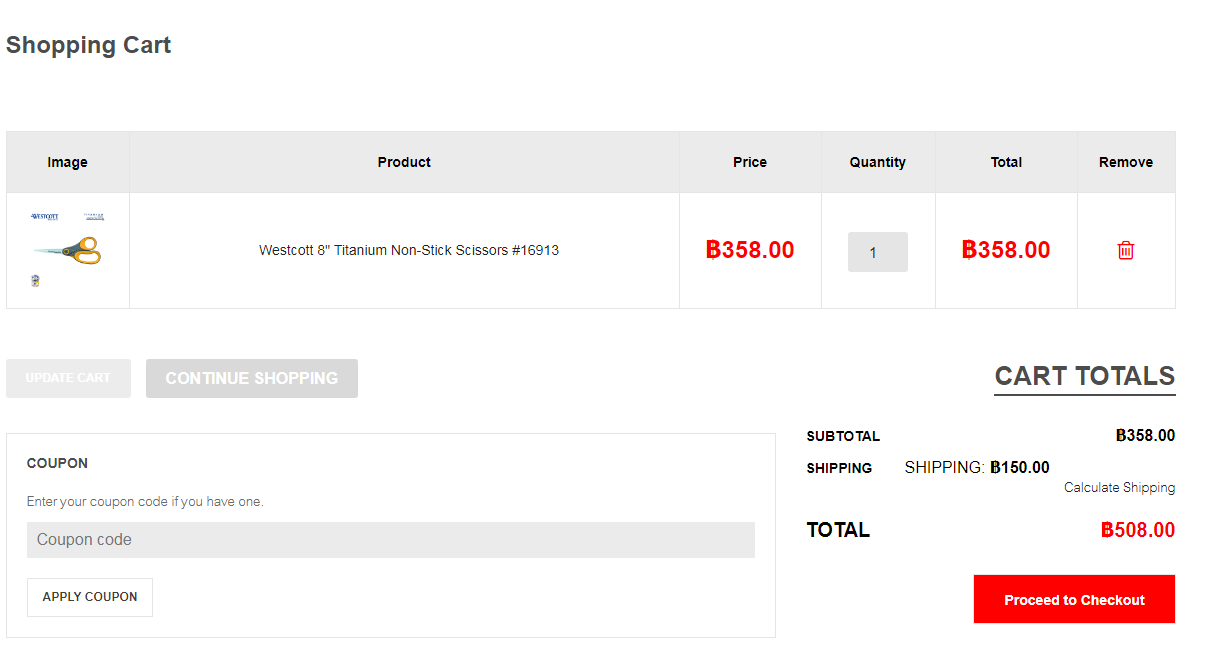 5.In Billing details, please fill in the necessary fields (with *). When completed, you may select how you would like to pay.
Check payment is bank transfer
2C2P payment is credit card payment via 2C2P system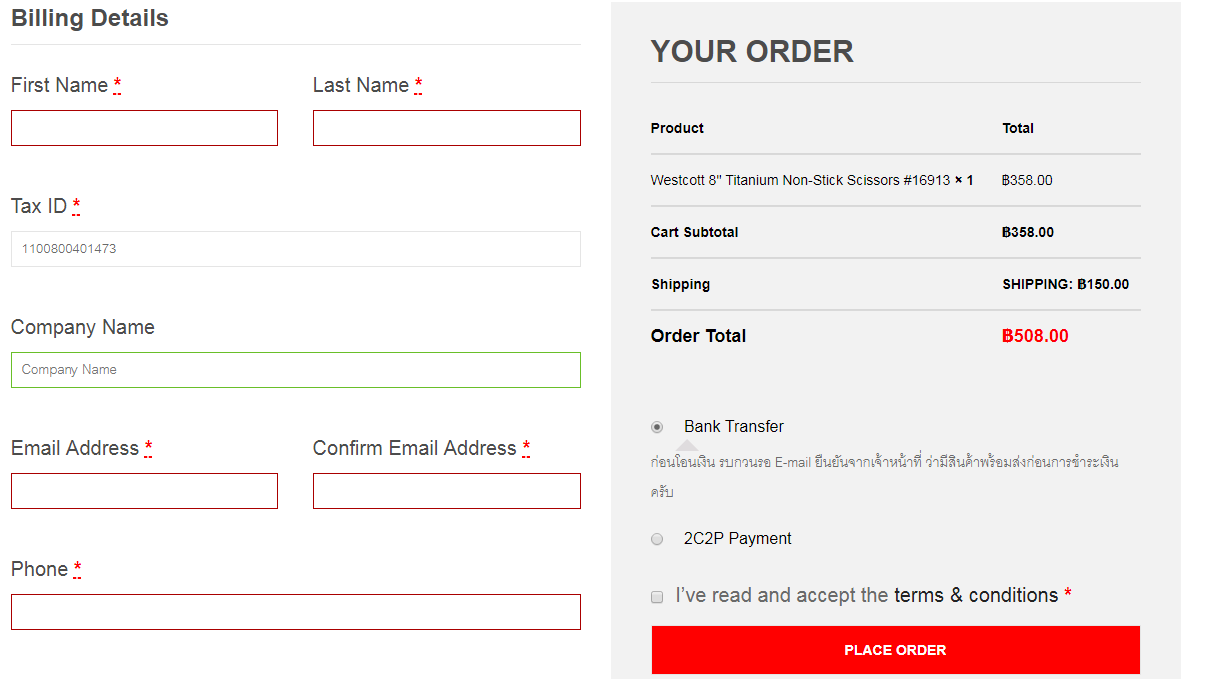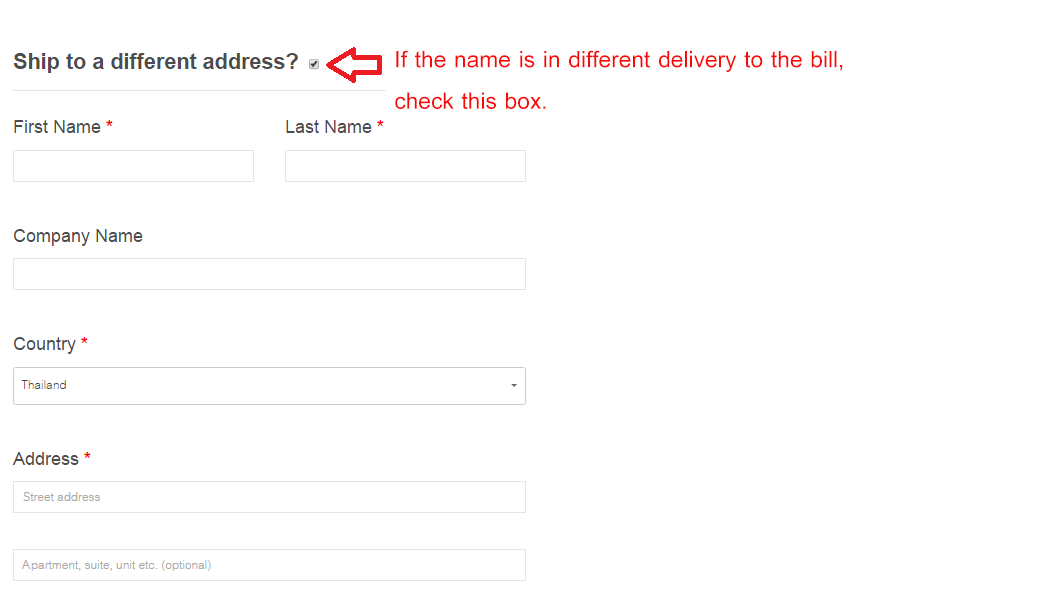 6. When you come to this page, everything is done. You will receive auto-reply e-mail about your order and you will get e-mail confirmation when there is stock availability
If there is no response within 24hrs (working day), you may contact our Customer service center at +662-895-7200 ext. 122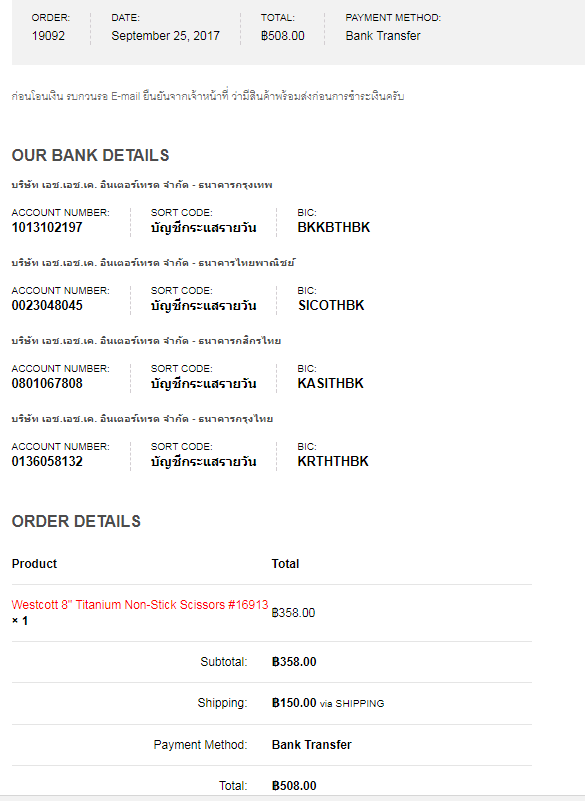 How to make a payment
There are two methods of payment
Via bank transfer
HHK Intertrade Co., Ltd. (Current Account)
Kasikorn Bank: Account no. 0801067808. Daokanong branch
Bangkok Bank: Account no. 1013102197. Headquarter
Siam Commercial Bank: Account no. 0023048045. Suriwongse branch
Krungthai Bank: Account no. 0136058132. Sriayudha road branch
Credit card via 2C2P system
Credit card via 2C2P system (2-3 working days required to check the amount before delivery). When check out, click at "Pay via 2C2P"

You will be rediected to 2C2P. Please fill in all details and you will get e-mail confirmation