8″ CarboTitanium Straight Scissors

Westcott's CarboTitanium Scissors won the 2016 GOOD DESIGN Award

Carbonitride Titanium Bonded blades are 8x harder than untreated stainless steel and will stay sharper longer.

High-Leverage, Ergonomic Comfort Bows.

Reinforced high strength handle

Unique ergonomic over mold handle

Suitable for heavy duty cutting of heavy fabric, boxes and plastic packages.

Manufacturer's lifetime warranty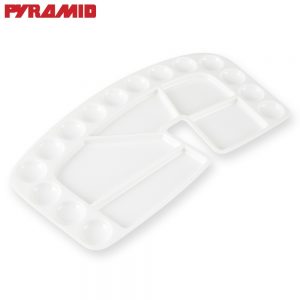 '- ขนาด กว้าง 16 ซม. ยาว 30 ซม.
'- ผลิตจากพลาสติกนาโนคุณภาพอย่างดี
'- พลาสติกหนาแน่นคุณภาพดี
'- มีช่องเล็กใส่สี 15 ช่อง  / ช่องใหญ่ในการผสมสี 5 ช่อง
'- ล้างทำความสะอาดง่าย โดยใช้ผ้าเช็ด
'- สะดวกต่อการใช้งานและพกพา
'- สามารถสอดนิ้วเพื่อจับจานสีได้สะดวกมากขึ้น
ข้อดีของวัสดุ: พลาสติก นาโน แตกต่างจากพลาสติกทั่วไป
1. ให้ความเงาเหมือนกระเบื้อง มากกว่าพลาสติกทั่วไป
2. เหมาะสำหรับการใช้กับสีน้ำและสีอคริลิค
3. สามารถล้างทำความสะอาดได้ง่าย และไม่มีคราบสีติด