PRO
SOFTAQUA : Fiber holding twice as much color than a classic synthetic wash-drawing brush.
Softaqua fibre is a technical innovation created thanks to the collaboration between artists and the Raphael's research and development department. The result of this research is an exceptional synthetic fibre offering unequalled colour carrying capacity. The wavy fibercatches the water molecules and the colour, contrary to the classic synthetic fibres which are straight and lined up. Thus, thanks to this innovative wavy form, a Softaqua brush holds twice as much color.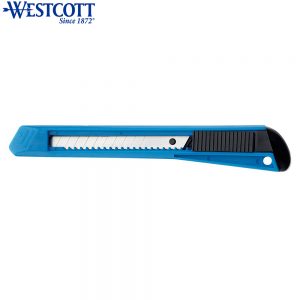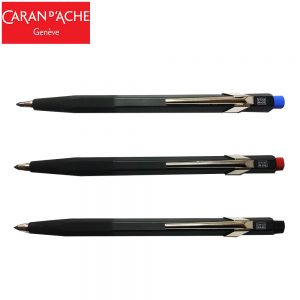 Pencil 3 mm. For drawing, painting.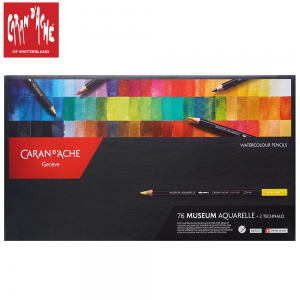 สีสันสดใส ไส้นุ่ม มีความคงทนต่อแสงสูง
ขนาดไส้ 3.8 mm
มีมาตฐาน ASTM D4236
ไม้ผ่านมาตรฐาน FSC
บรรจุกล่องกระดาษสุดหรู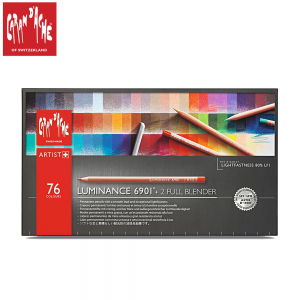 High lightfastness and smoothness

Swiss made

76 piece assortment

Can be blended and layered for various effects

Pigments chosen for purity-intensity and resistance to UV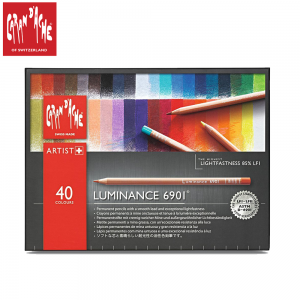 High lightfastness and smoothness

Swiss made

40 piece assortment

Can be blended and layered for various effects

Pigments chosen for purity-intensity and resistance to UV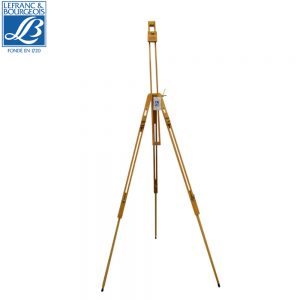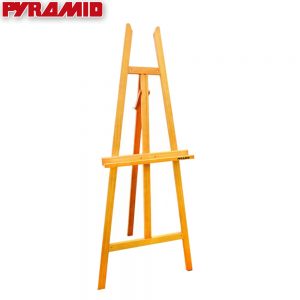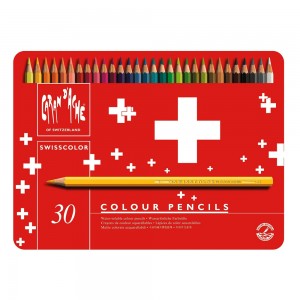 With the smart, soft lead these water-soluble colouring pencils prove difficult to break and easy to use whilst retaining the precision and colour quality embodied by Caran d'Ache. The Swisscolour range is perfectly colour matched with the Pablo, water-resistant range so the two pencil types can be used in conjunction with one another, the water-resistant pencils well suited for details.
Soft, water-soluble lead (3.8 mm)
Break resistant
Cedar wood casing (FSC certified)
Excellent light resistance
100% Swiss Made quality
About Caran d'Ache
Founded, developed and still manufactured in Geneva since 1924, Caran d'Ache remains Switzerland's only manufacturer of writing instruments, having asserted themselves as one of the most dynamic and competent stationery manufacturers in the world with guaranteed 100% Swiss made quality.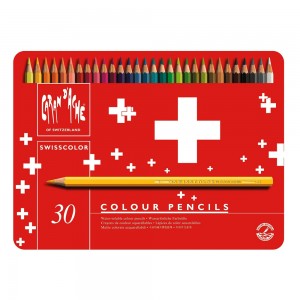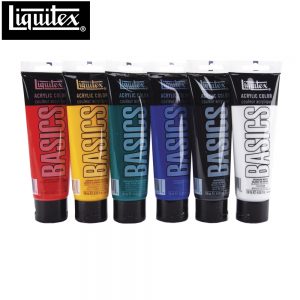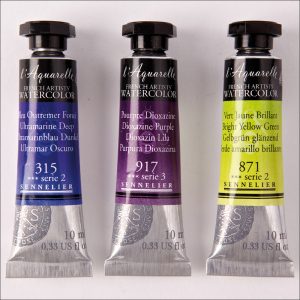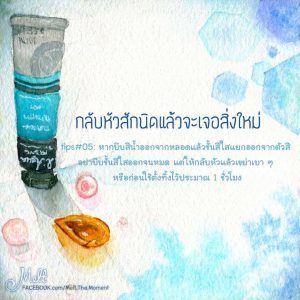 This exceptional and very high quality watercolor will help you make your works even more powerful due to the liveliness and purity of the hues. The colours mix together perfectly, offering superbly subtle shades. These smooth, intense colours will be a genuine pleasure to paint with. The addition of honey will allow the tubes and pans of Sennelier watercolors to stand up to the passing of time and each time you will paint with them you will be able to accurately translate the diversity of light shape and hues.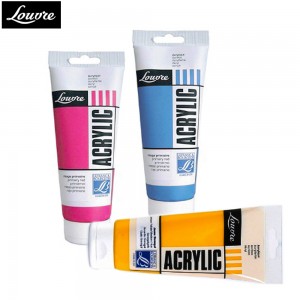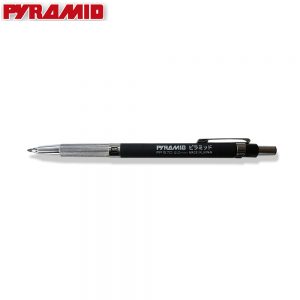 ดินสอกด PYRAMID ขนาด 2 มม. พร้อมที่เหลาไส้  PP570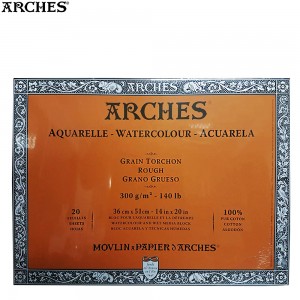 ARCHES Watercolour paper. 200177171
Composition: 100% cotton – Made on a cylinder mould – Sized to the core with natural gelatin.
Grammages: 300
Sheet size : 36 x 51 cm (20 sheets)
Textures: rough
Colour: natural white
Format: block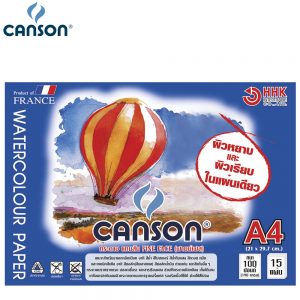 FINE FACE design papers 600692
Grammages: 190
Sheet size : A4 (15 sheets)
Textures: rough
Format: pad
Standard & Longevity guarantee : Complies with ISO Standard 9706, acid-free and without optical brightness additives. Mould-resistant treatment.
Recommended techniques : watercolours, Pastel and drawing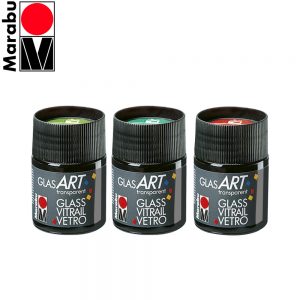 Create colourful designs on glass.

The harmonious colour concept includes 18 shades which can be mixed easily and develop a transparent shine after drying. Black and White are fully opaque.
An additional range of special effect colours allows varied design options. High-quality pigments provide impressive colour depth.
Sliver  #582
Gold  #584
Red Gold  #586
jridescent  #587
4 color is glitter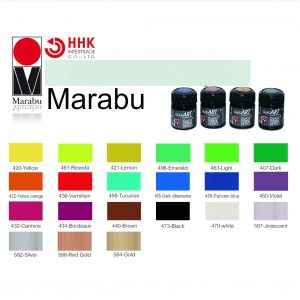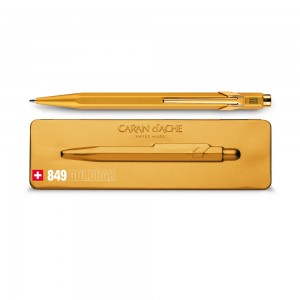 Ballpoint pen with ultra-flat case/849.999
Aluminium hexagonal body
Colour application using electrostatic powder coating
Flexible clip
Push button
Equipped with the blue medium Goliath ink cartridge
Swiss Made
Chic and glamorous. Its satin gold shape and its three micron gold finish give this pen a magnificent sparkle, whilst remaining accessible to all. Its unique presentation box is inspired by the precious gold ingots that lie stacked in strongly protected vaults. Optimal comfort when held in the hand. This pen delivers up to 600 A4 pages, thanks to its acclaimed Goliath ink cartridge.